CEO Lei Jun was unhappy with the bulk of foldable phones, so a team at Xiaomi spent nearly two years working on the problem. The fruit of their labors will be revealed tomorrow – the Xiaomi Mix Fold 2.
The CEO revealed that the new model will measure only 5.4mm thick when unfolded. The folded thickness is expected to be 11.4mm including the camera bump. Weight is another issue that bothers Xiaomi's leader and (according to unconfirmed info), the Fold 2 will weigh just 202g, making it lighter than some non-folding phones. For comparison, the original Mi Mix Fold measured 7.6mm unfolded, 17.2mm folded and weighed a hefty 317g (and this is for the lighter glass model).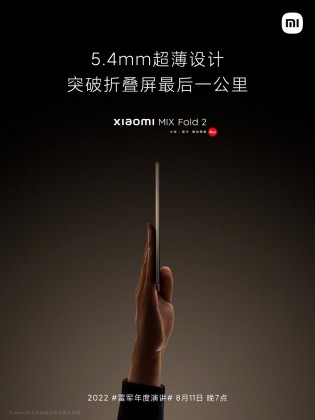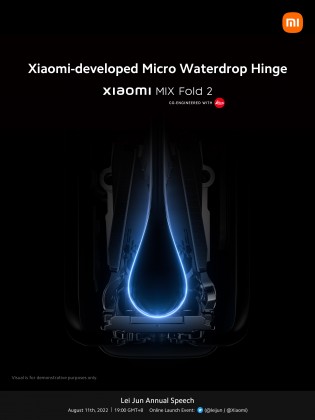 The Xiaomi Mix Fold 2 will measure only 5.4mm when unfolded thanks to a "micro waterdrop" hinge design
How is this even possible? The team worked to simplify the hinge mechanism, reducing the parts count to just 87. This, along with advanced materials, made the hinge 35% lighter and reduced the thickness of the mechanism by 25%.
Part of the effort went towards minimizing the crease, so the hinge uses what Xiaomi calls a "micro waterdrop" design (seen above). Finally, here is an official video that offers an early look at the design:
The full design hasn't been officially unveiled, but it seems that it was loaded in the Xiaomi Wallet app – here is an image of the Xiaomi Mix Fold 2 next to the Xiaomi 12S Ultra. As you can see, the foldable phone will have a triple camera with the Leica logo. We will probably have to wait until tomorrow to find out what kind of sensors are in there (we're curios how the engineers managed to fit everything, there isn't much thickness to work with).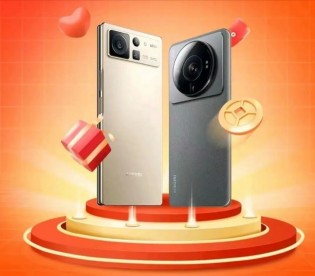 Xiaomi Mix Fold 2 next to the 12S Ultra: an image leaked through the Xiaomi Wallet app
Anyway, the phone will be powered by the Snapdragon 8+ Gen 1 as are most recent flagships (including the 12S series). The Fold 2 will reportedly feature a 4,500mAh battery with 67W fast charging.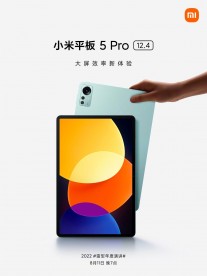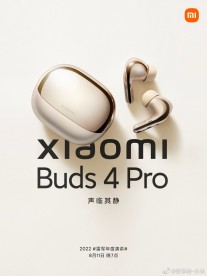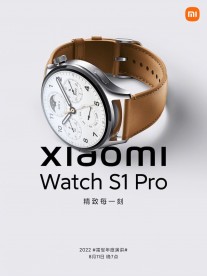 Also coming tomorrow: Xiaomi Pad 5 Pro 12.4″ • Xiaomi Buds 4 Pro • Xiaomi Watch S1 Pro
By the way, tomorrow's launch will also include the Xiaomi Pad 5 Pro 12.4" and the Xiaomi Buds 4 Pro. And, as it turns out, there will be one more thing – a Xiaomi Watch S1 Pro, an upgrade to the Watch S1. Check back tomorrow for an answer to the "upgrade how?" question.