Posted on: May 17, 2023, 08:13h. 
Last updated on: May 17, 2023, 09:32h.
Robert Tchenguiz took a chance that he could turn the money he earned as a real estate investor and securities dealer into a mega-fortunate through spread betting, but his gamble didn't pay off. As the stock markets began to falter, so did his bankroll, and he now faces a second legal fight over millions of dollars he allegedly owes to spread-betting firm Spreadex.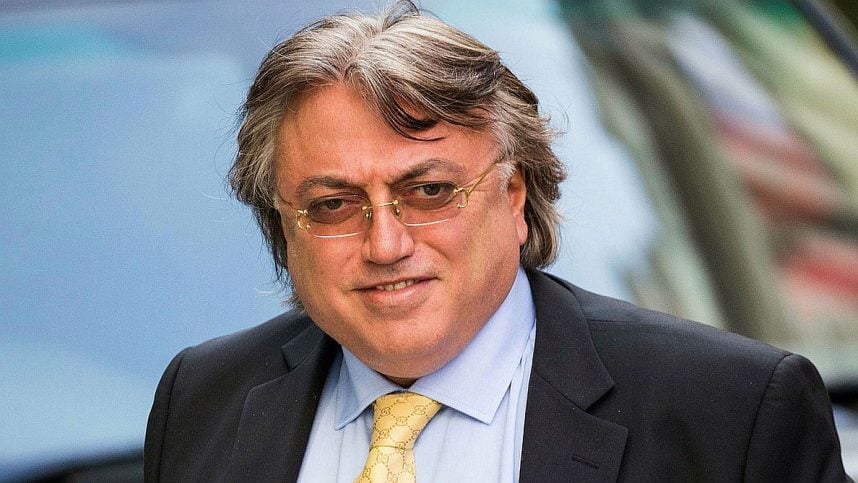 Following a significant loss during his campaign to strike it rich with multinational transportation company FirstGroup, Tchenguiz reportedly owes £2 million (US$2.5 million) to the betting company.
This is on top of the $7.6 million IG Index wanted from him via a court order in a case dating back to last August. In another failure, the flamboyant millionaire had to pay £1.31 million (US$1.63 million) to CMC Markets for similar reasons.
All On the Line
Tchenguiz, a British entrepreneur of Iranian origin, incurred a loss of £4.1 million (US$5.11 million) with Spreadex after opening an account with the firm to buy FirstGroup shares. He took similar steps with other betting companies to invest in the company, none of which panned out.
In 2019, it seemed like Tchenguiz was on the right track with his efforts, supporting a potential split of FirstGroup that would have conceivably created more value in each piece of the operations. In March 2020, his investment took a hit due to the COVID-19-induced market sell-off.
That brought the plans to a grinding halt as Spreadex began chopping any open spread bets Tchenguiz had at the time, putting him further in the hole. He was carrying a negative balance of £1.5 million (US$1.87 million) that he couldn't cover. Spreadex wants its money, as well as another £580,000 (US$722,738) it says he owes in interest charges.
The company stated in its court filing that it gave Tchenguiz a chance to cover himself. Instead of depositing his own money, it tried to get him to open a line of credit, which he refused. If he had heeded the advice, his losses would have been much less, as he wouldn't have wagered as much of his own money against the leveraged margins.
Tchenguiz has acknowledged that he's more than willing to pay fair amounts for the crashes. However, he asserts that he is being "financially raped" and that Spreadex has inflated the amount he owes.
Whether his defense stands up will depend on the court judge. Tchenguiz settled with IG Index while the courts determined that CMC presented enough evidence to force payment in full.
Spread Betting is Risky Business
Spread betting is wagering on the financial market's direction without possessing any of the underlying financial instruments, such as stocks, commodities, securities, or forex options. It typically includes changes in the prices of those instruments.
Two prices are quoted by spread betting companies, the bid and ask prices (also referred to as the spread), with investors betting on whether the underlying security's price will be below the bid price or above the ask price. It's almost identical to the over/under in sports betting.
Unlike betting on the over/under in sports, however, financial spread betting means significantly leveraging the investment amount. This may result in greater earnings should everything go well, but it also increases the losses if they don't, like in Tchenguiz's case.
Financial spread betting is illegal in the US, according to the US Securities and Exchange Commission (SEC). This is partly because of the risks involved, but also because the country still hasn't developed nationwide gambling regulations. That may change in the future, but likely not anytime soon.