In a world first, Google is expanding the Street View functionality of Maps to India without having captured any data itself. Instead, it's relied on Genesys International and Tech Mahindra, which have covered over 150,000 km within 10 cities: Bengaluru, Chennai, Delhi, Mumbai, Hyderabad, Pune, Nashik, Vadodara, Ahmednagar, and Amritsar. Google says the plan is to expand Street View to more than 50 Indian cities by the end of the year.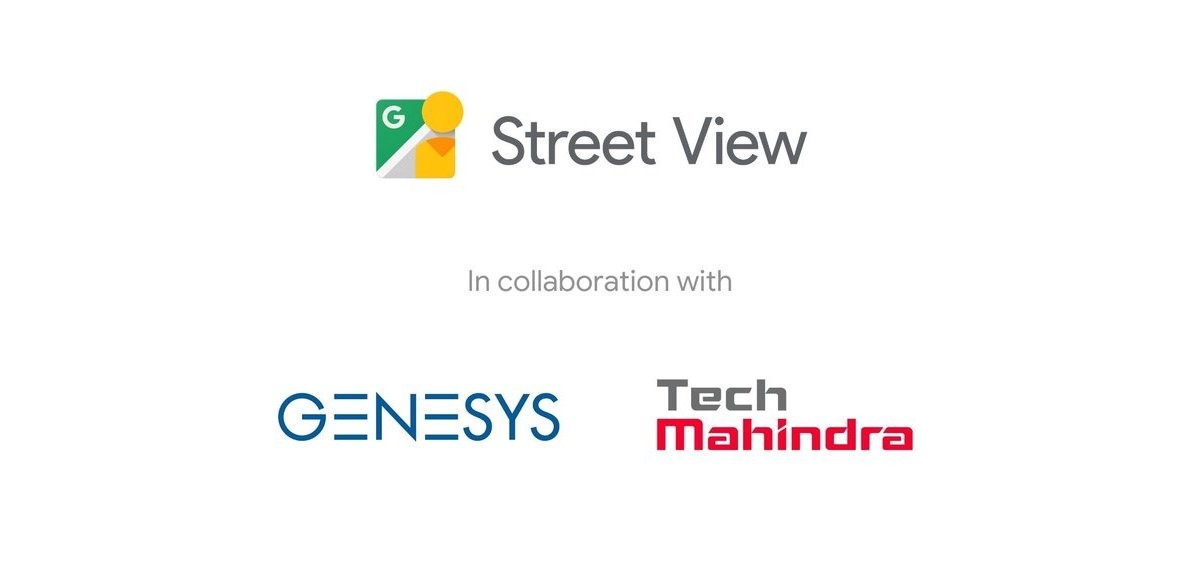 To use Street View, open Google Maps, zoom into a road in any of the aforementioned cities, and tap the area you want to view. The Street View API has become available to local developers too on this occasion.
Also in India, Google Maps is now showing information about speed limits shared by traffic authorities, starting in Bengaluru and Chandigarh. More cities should get this in the future. Eight cities now get information on road closures and incidents in Google Maps: Delhi, Hyderabad, Chandigarh, Ahmedabad, Kolkata, Gurgaon, Bangalore, and Agra.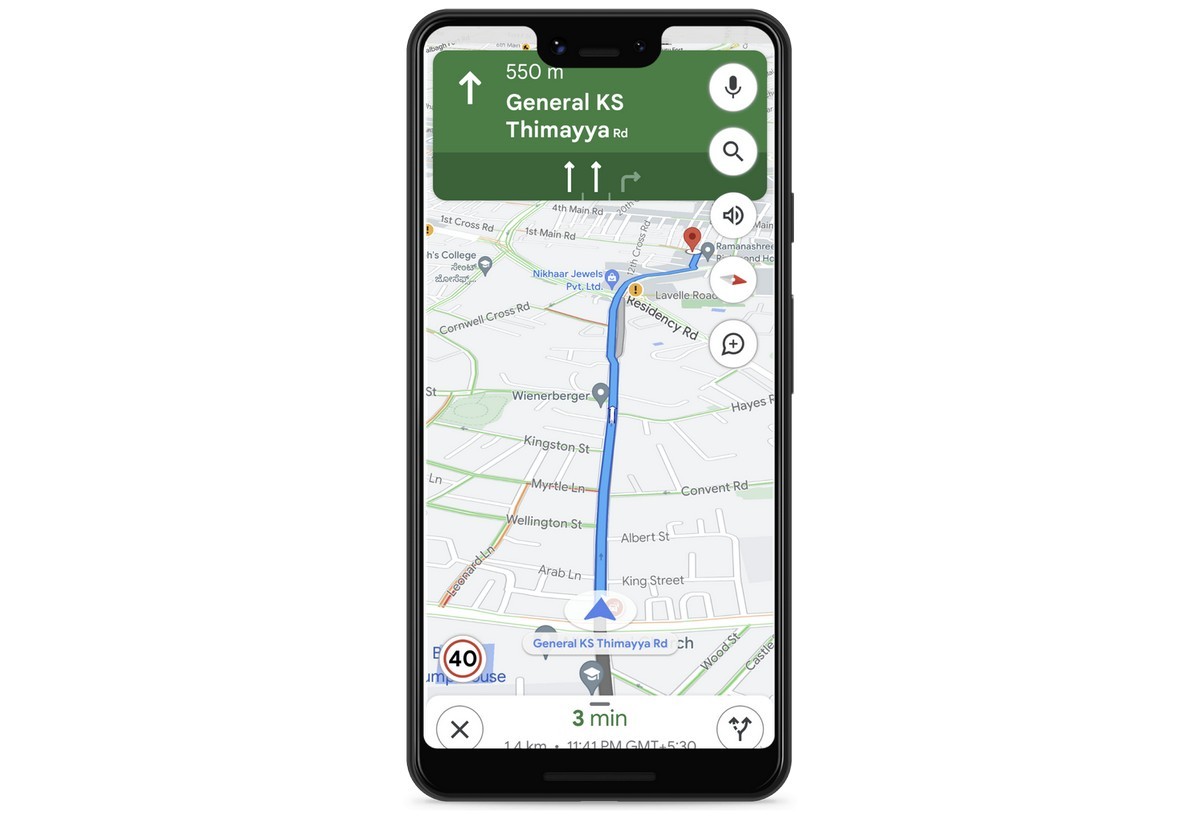 Google has also partnered with Bengaluru traffic police to help optimize their traffic light timings, and a pilot of this resulted in an almost 20% reduction in congestion across all the intersections. This will be scaling to all of Bengaluru, and the pilot is expanding to Kolkata and Hyderabad in the coming months.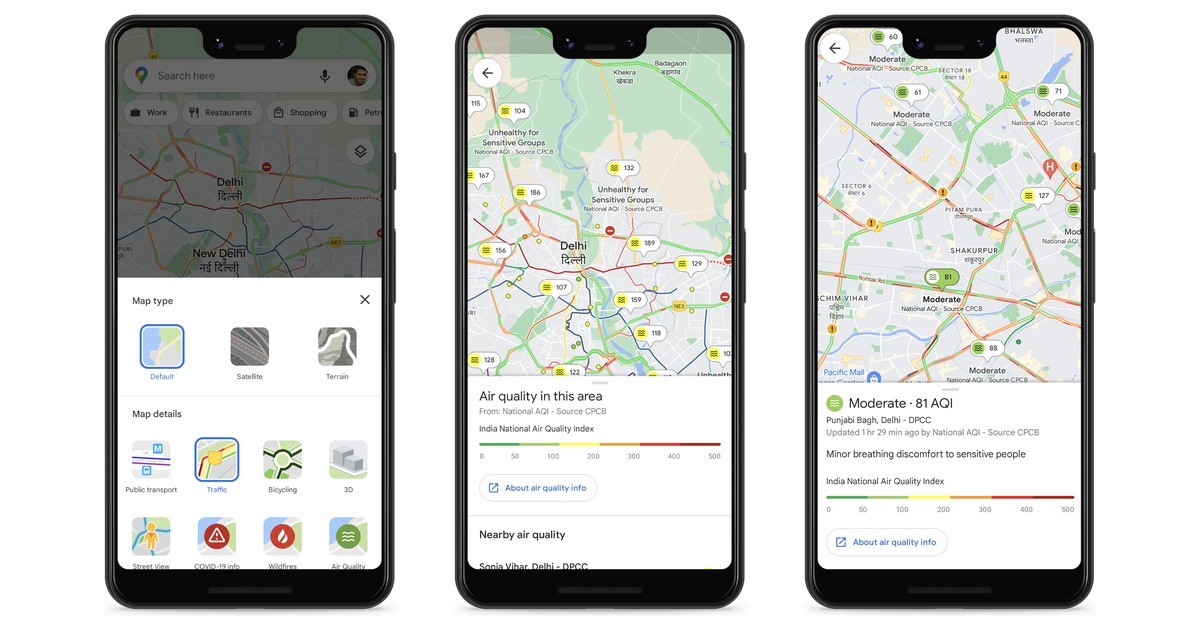 Finally, in collaboration with the Central Pollution Control Board, Google Maps is showing "authoritative air quality information", which will be available by tapping the Layers button at the top right and selecting the Air Quality option.