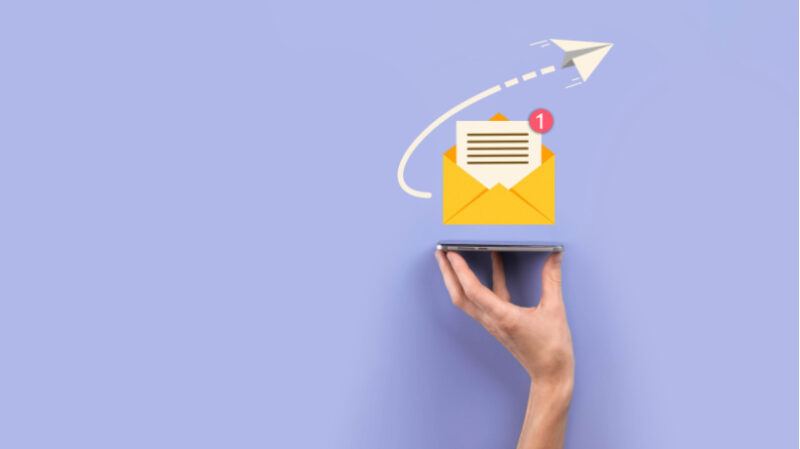 Newsletters That Are Too Good To Miss
Newsletters help you stay informed, inspired, and connected with what's happening worldwide. They're carefully curated by experts in various fields, journalists, or simply enthusiasts so that you don't have to spend hours aimlessly browsing the web to find content that makes an impact. Many newsletters are even specific to industries or hobbies that spark your interest. If you're ready to receive exclusive content and insider tips, these top 10 newsletters deserve a place in your inbox.
10 Newsletters To Check Out Today
The Society for Human Resource Management (SHRM) improves workplaces so that both companies and employees can prosper. If you're a professional in the field of Human Resources and talent management, then their newsletter is a must-subscribe. It keeps you up-to-date with HR best practices with articles, research studies, and expert interviews, as well as guidance on how to address challenges and bring forth a positive change in your organization.
The Hustle talks business and tech, and it provides you with a convenient 5-minute newsletter that's delivered every weekday. You can find thought-provoking stories, advice, and industry news that will give you a glimpse into the fast-paced business landscape. Whether you're an experienced entrepreneur or you just had a clever business idea, The Hustle newsletter provides a quick roundup of trends to keep on your radar.
Imagine receiving good news every day, no matter what. Think of the Good Good Good newsletter as your email beacon of hope, as you'll receive stories about acts of kindness, businesses doing good, and creative endeavors.  These stories give a voice to people who are often overlooked by the mainstream media and shed light on parts of the world we don't hear about frequently. So, subscribe to their newsletter and get monthly reminders that the world can be a better place.
This daily newsletter is delivered just in time for your morning coffee. It provides you with your daily dose of business and financial happenings with an entertaining twist, covering everything from world news headlines to the latest Nasdaq numbers. There's even a bite-sized game section where you can test your trivia know-how or work out a crossword puzzle.
Embrace your geek side by subscribing to the Geekout newsletter. It prides itself on featuring all things nerdy, like pop culture, technology, and entertainment news. Whether you're binge-watching a TV show or have a new obsession with a video game, you'll find analyses, updates, and valuable info to keep you in the loop. Plus, you'll get access to exclusive interviews and behind-the-scene facts about movies and shows.
The Creator Science newsletter is the first choice for creators, innovators, and entrepreneurs who want to delve into design, technology, business, and the psychology behind the creative process. It includes firsthand experiments, helpful advice, interviews, and new tools to check out.
We might be a bit biased, but eLearning Industry's newsletter is packed with everything you need to keep up with the rapidly evolving world of eLearning. There is a daily and weekly newsletter that features must-read articles, eBooks, webinars, and upcoming events. Connect with a community of L&D professionals and lifelong learning enthusiasts, and have exclusive content delivered directly to you.
Sharpen your mind and satisfy its intellectual appetite with the Brain Food newsletter that comes out every Sunday. It offers a content mix of science, philosophy, technology, and culture. Each week focuses on a theme, from "Tilting the Odds" to "Perfectionism," that features quotes, a micro insight, and actionable tips to help you live a more inspired life.
Are you often looking for the perfect playlist to start your day? Do you need some extra motivation to get out of bed? The Daily Good newsletter is just what you need to jumpstart your days. Each inbox delivery aims to brighten your mood with articles, recipes, and recommendations for podcasts, playlists, and books. It's ideal for those who want to focus on the positive and steer clear of negative headlines.
This newsletter is filled with authentic content, like personal stories and life advice that often tugs at your heartstrings. You can also explore topics such as culture, motherhood, and even beauty and style, always accompanied by a little check-in note. From outdoor activity recommendations to marinating tips, Cup of Jo has something for everyone.
Conclusion
Whether you're looking for inspiration, resources, or personal stories that offer fresh perspectives, these newsletters have you covered. But before you head off on your subscribing spree, eLI has one final recommendation: our exclusive author's newsletter. It features top writing tips, hot topics, and exclusive promo opportunities.